VSCS-II
VSCS-II
In VSCS-II, newer technology tracks your every move, algorithms and automated systems reinforce societal issues, and something even worse lurks on the horizon. In the shadowed corners of the internet, factions on a secure dark network are rising to combat these injustices, though their tactics vary. As a newcomer to this digital landscape, you'll have to utilize a modified '80s operating system to make contact with these factions, investigate the truth, and ultimately decide the fate of privacy in a world set on eradicating it.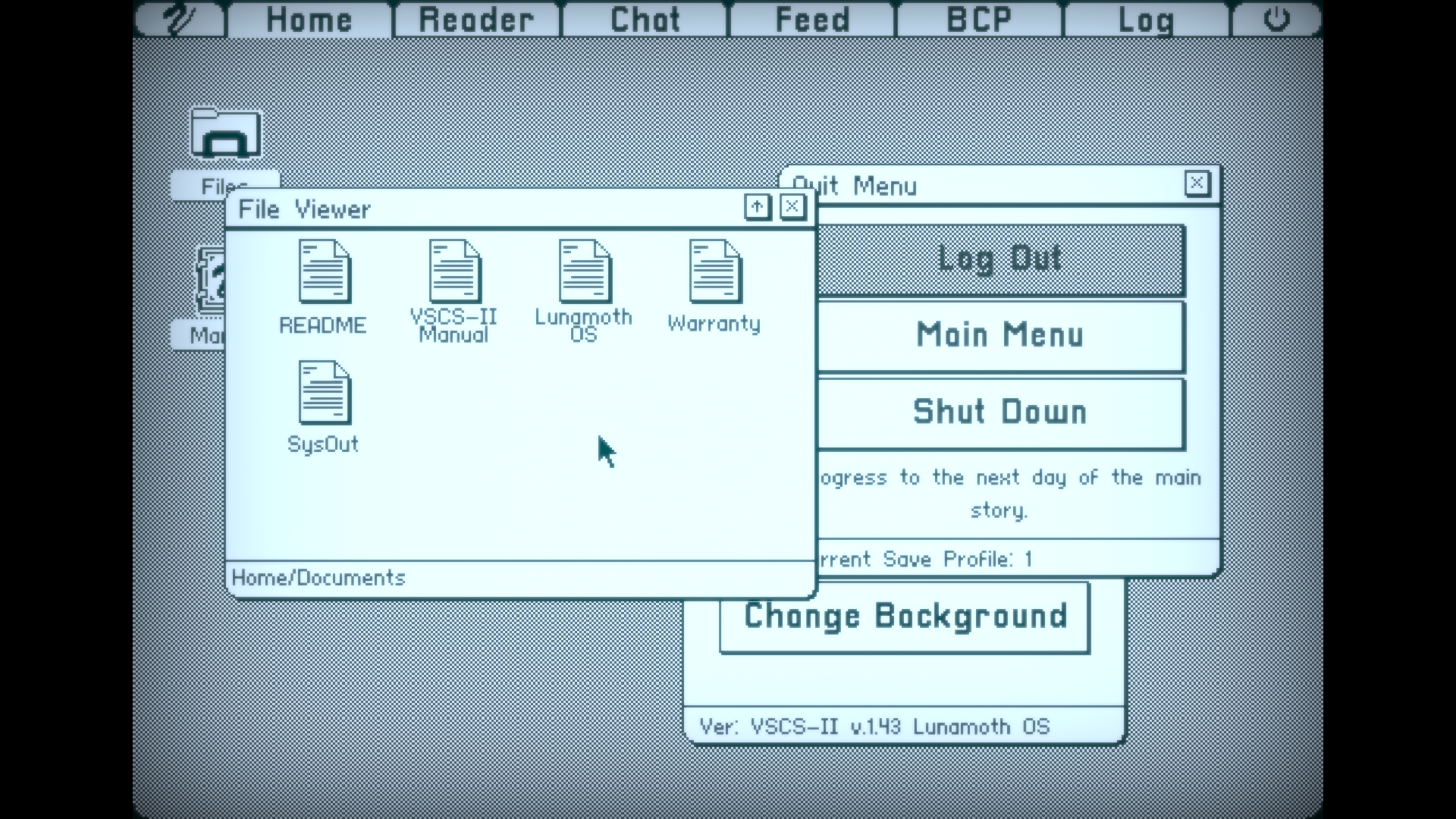 The VSCS-II

In this alternate future, computer hardware is heavily restricted. The only exemption? A commercial flop from 1986: the Stultusoft "Very Secure Computer System Mk.II"; a computer known only for it's poor marketing and (ironically) terrible security. But in the modern day, the VSCS-II has gained new life. When wired to have internet connectivity, and running the "Lunamoth" OS - built 40 years after the original hardware - the system forms the backbone for small resistances that battle authoritarian measures.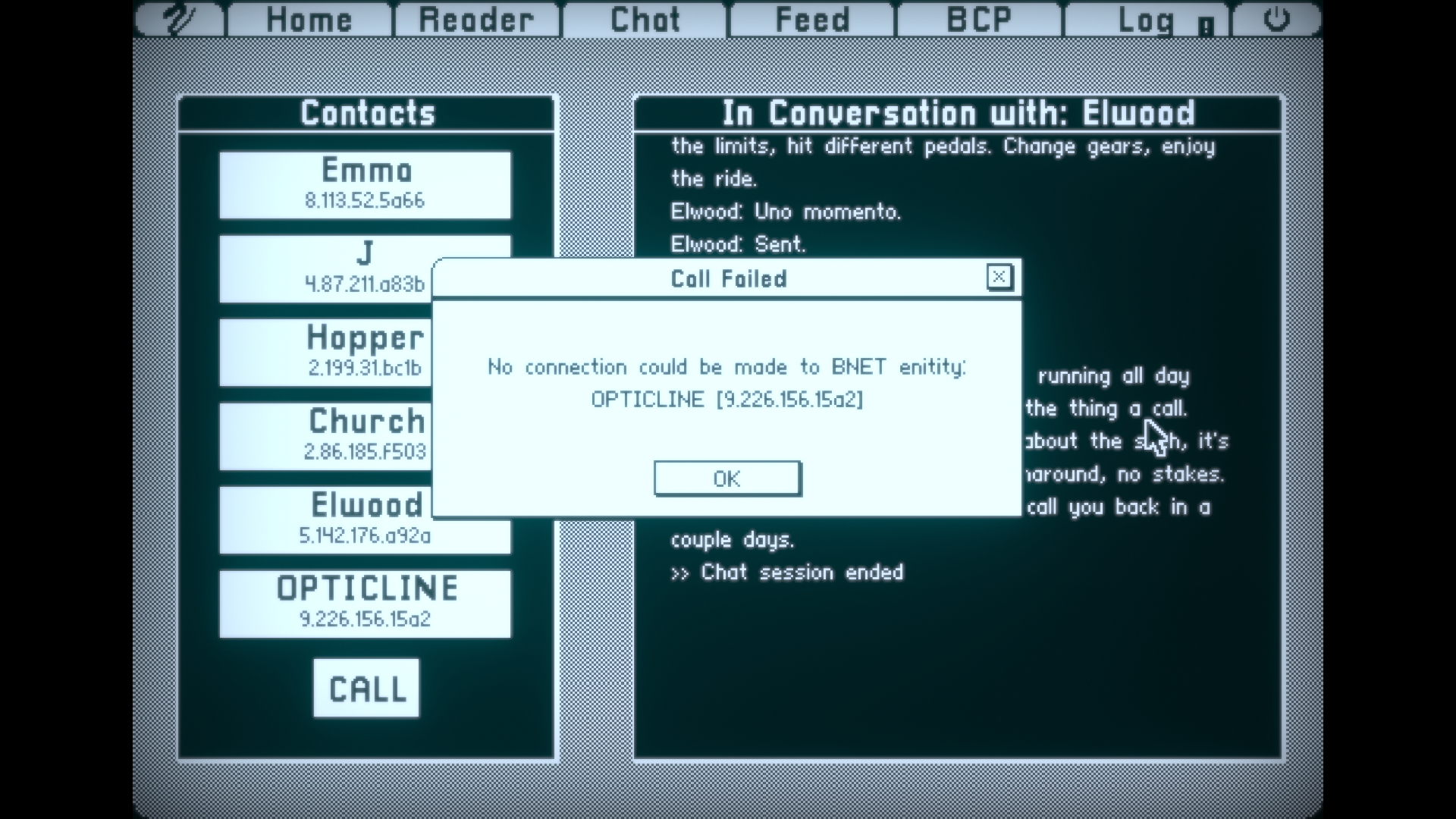 A Branching Narrative

Actions in VSCS-II have lasting impact. Insult somebody? They may not call you for help later. Plant an idea in their head? They may act on it, given time. The impacts of your actions are rarely obvious, but there are consequences to every choice.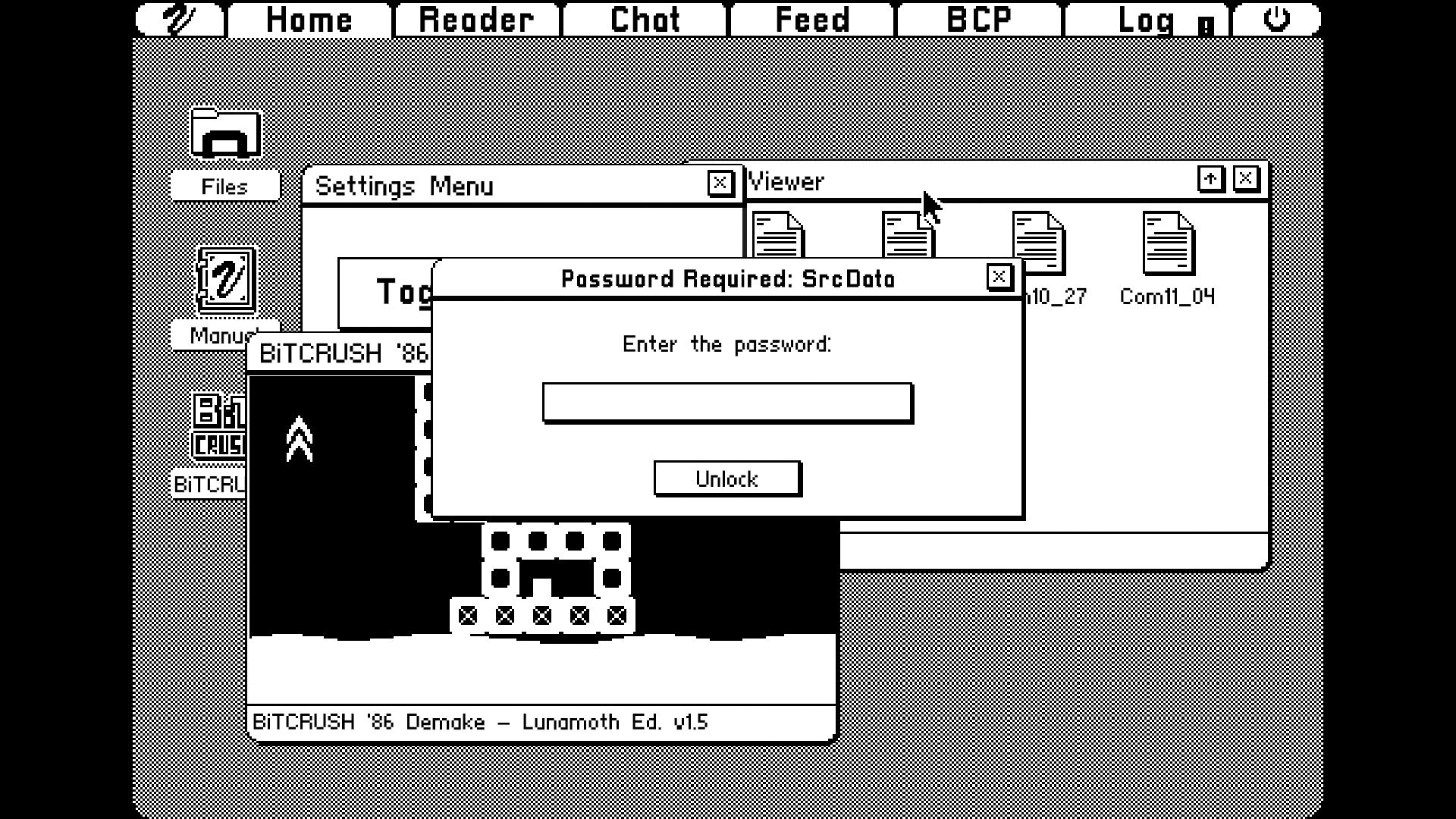 Choose a Side

As your influence grows and others in hiding begin to trust you - who will you side with? Factions using the VSCS-II have distinct views on what should (and shouldn't) be done to fix their broken world, and who should (and shouldn't) be a part of it. The choice will end up in your hands as you carve a unique path through the story, culminating in one of three distinct endings.
Updates and Release Date
To help support the release, consider following me on itch.io or wishlisting the game on Steam. The tentative release date is late 2022.
Join the community Discord for updates: https://discord.gg/Kbx4eCqe3X

In the meantime, you can also check out the first game in the series, VSCS-I. It is much, much smaller than VSCS-II, but it's free and playable in your web browser.